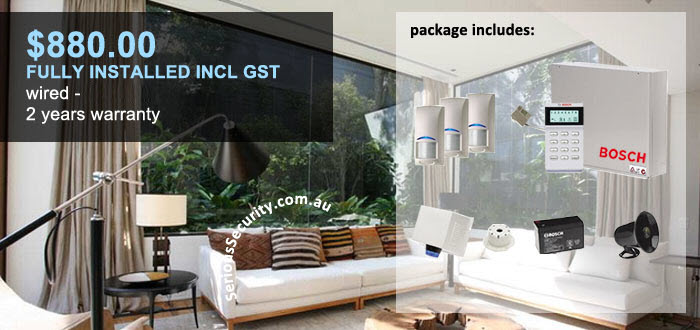 Great for averaged size family homes.
Suitable For: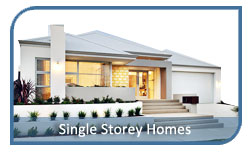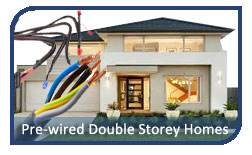 Package Snapshot:
Bosch Solution 2000 ( 4 Zone ) Alarm panel with tamper switch
3 x Bosch Blue line Hardwired movement detectors (PIRs)
1 x External "Classic" style or "Slimline" siren with blue strobe
1x Internal siren (piezo)
1 x Power pack & backup battery
1 x LCD Icon Keypad
Cables & connectors
24 Months WARRANTY on all parts & labour
Very Clear IP Network Cameras. Preferred and bought by majority of residential customers. 24 Months Parts & Labour Warranty.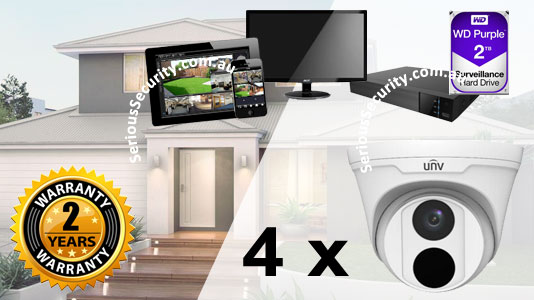 Package Snapshot:
4 x 5 megapixel IP network IR turret night & day Camera with up to 30m IR (Uniview Spec sheet)
1 X 4 Channel NVR with 4 port POE switch
1 x 2TB Surveillance Hard Drive
1 x 22' LED monitor
Remote viewing iOS / Android phones / tablets
24 months parts & labour Warranty on the equipment + installation
*** View sample videos ***
*** LIMITED TIME SPECIAL ***
Upgrade this system to 6MP Dahua system for just additional $200.